Overview
This month's Community Day 'mon features Chimchar/Infernape, everyone's favorite fire/fighting-type starter from the Hoenn region!
---
Community Day (11am-2pm)
Encounter, catch, hatch and spin more stops as the bus circles the most PokeStop-dense spots all over town (slowly... very slowly). With awesome music, movies, contests, and prizes; this event is by far the coolest way to participate in Community Day!
---
Legendary Raiding (2pm-4pm)
Refuel after community day by hitting a few legendary raids with friends. We usually hit 3-5 raids per hour, which leaves plenty of time between stops for evolving those shiny CD pokemon you caught. How convenient!
---
COMMUNITY DAY REWARDS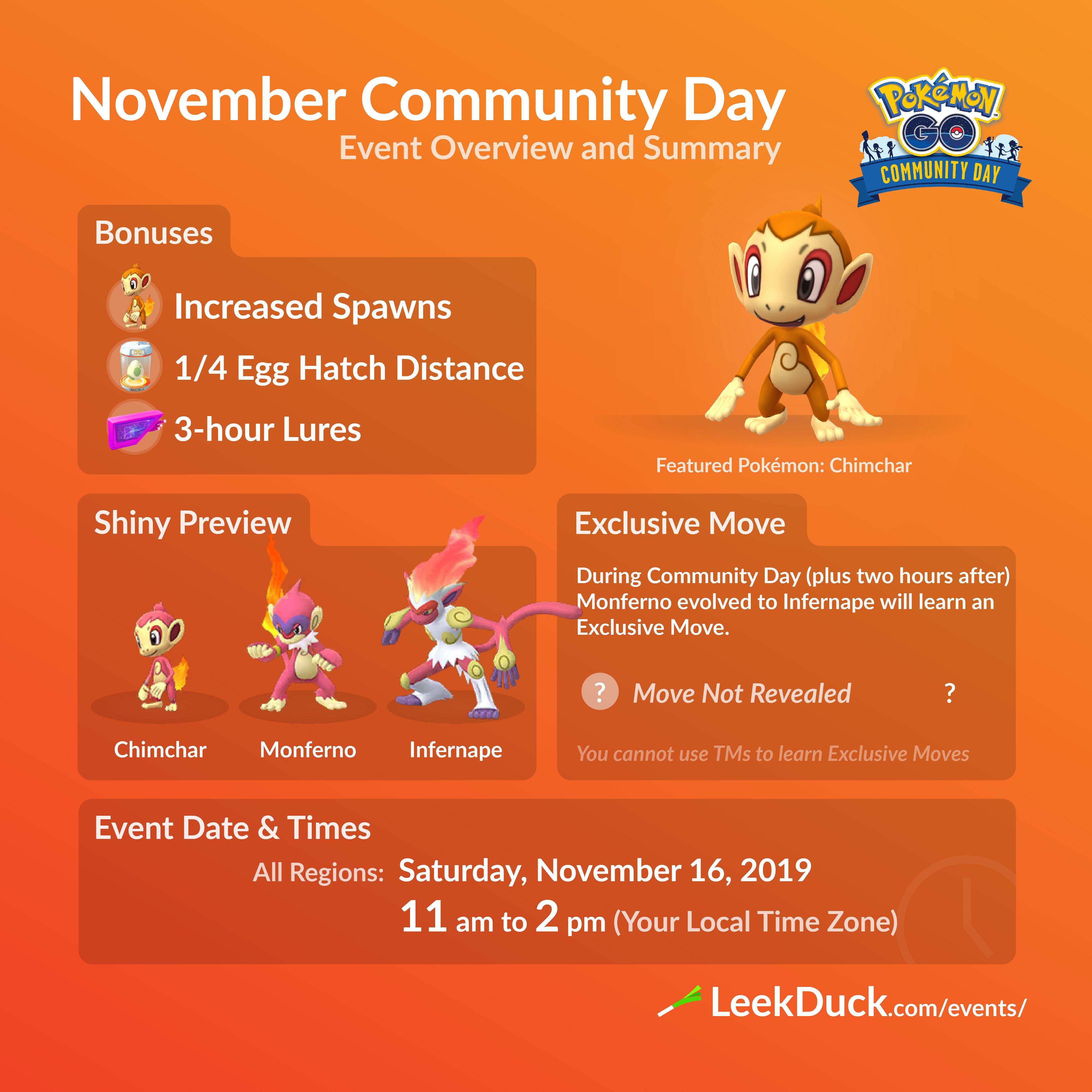 Map